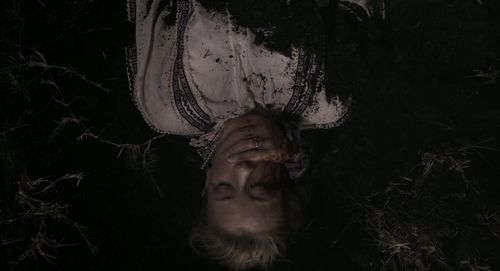 Bloody Disgusting presenta el tráiler de la próxima película de terror The Accursed, dirigida por Elizabeta Vidovic y Kathryn Michelle.
En la película,

"Hana se pasa veinte años reprimiendo una maldición maléfica que recae sobre su linaje, sólo para que un miembro de la familia la libere a sabiendas y la obligue a matar o morir".
Protagonizada por Yancy Butler, Izabela Vidovic, Goran Visnjic, Maiara Walsh, George Harrison Xanthis y Melora Walters, The Accursed se estrenará en cines y bajo demanda el 12 de noviembre, de la mano de Gravitas Ventures.
Este será otro de los estrenos el mes de noviembre en el género del terror. No está mal, pero el tráiler quizás muestra algunos lugares comunes. Ya veremos cual es la vuelta de rosca que le encuentran.
COMPARTE ESTE ARTICULO! – MIRA ABAJO LOS COMENTARIOS.
ADVERTENCIAS Y REGLAS antes de comentar en BLOGHORROR
• Comentar con respeto y de manera constructiva.
• No se permiten links de otros sitios o referencias a sitios de descarga. 
• Tratar de hablar de la pelicula en cuestión, salvo ocasiones especiales. Nada de interminables debates políticos, religiosos, de genero o sexualidad *
• Imágenes están permitidas, pero siempre con moderación y que no sean demasiado grandes.
• Los comentarios de usuarios nuevos siempre son moderados antes de publicarse.
• Por ultimo, las reseñas y criticas en BLOGHORROR pueden contener humor negro-ácido, que de ninguna forma debe ser tomado en serio! y que tienen como fin el puro entretenimiento satírico.
• Disfrute su estadía 😉
Continue Reading