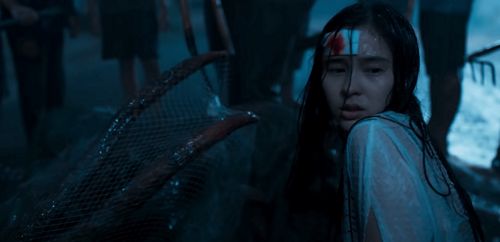 La próxima película de monstruos The Lake, una coproducción tailandesa y china de gran presupuesto, ha captado la atención con su primer tráiler oficial.
El tráiler nos presenta un monstruo diseñado por el artista Jordu Schell (Cloverfield, The Thing, Starship Troopers, La niebla, Feast, Avatar, Hombres de negro, El planeta de los simios, La cabaña en el bosque, Predators).
El monstruo de The Lake ha sido creado con animatronics de tamaño real junto con CGI, y las imágenes de la bestia que aparecen en el tráiler oficial.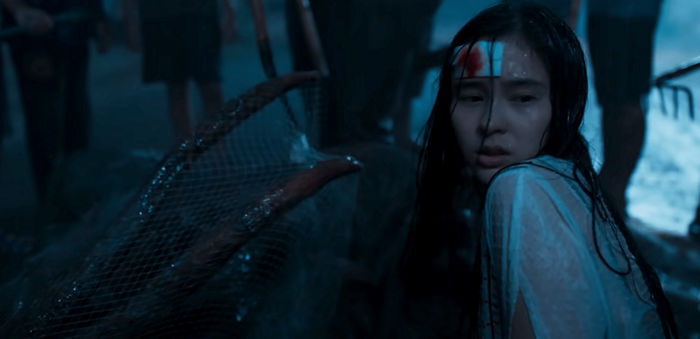 La reseña nos dice,

"LAS GRANDES COSAS TIENEN UN PEQUEÑO COMIENZO"

Una pequeña campesina encuentra un misterioso huevo en un campo y lo lleva a su pueblo Ahora un monstruo gigante de nueve metros surge del lago causando estragos sólo para encontrar su huevo robado.
La película se estrenará en los cines de Thailandia el 18 de agosto, y de alguna manera nos recuerda a la coreana The Host.
COMPARTE ESTE ARTICULO! – MIRA ABAJO LOS COMENTARIOS.
ADVERTENCIAS Y REGLAS antes de comentar en BLOGHORROR
• Comentar con respeto y de manera constructiva.
• No se permiten links de otros sitios o referencias a sitios de descarga. 
• Tratar de hablar de la pelicula en cuestión, salvo ocasiones especiales. Nada de interminables debates políticos, religiosos, de genero o sexualidad *
• Imágenes están permitidas, pero siempre con moderación y que no sean demasiado grandes.
• Los comentarios de usuarios nuevos siempre son moderados antes de publicarse.
• Por ultimo, las reseñas y criticas en BLOGHORROR pueden contener humor negro-ácido, que de ninguna forma debe ser tomado en serio! y que tienen como fin el puro entretenimiento satírico.
• Disfrute su estadía 😉
Continue Reading