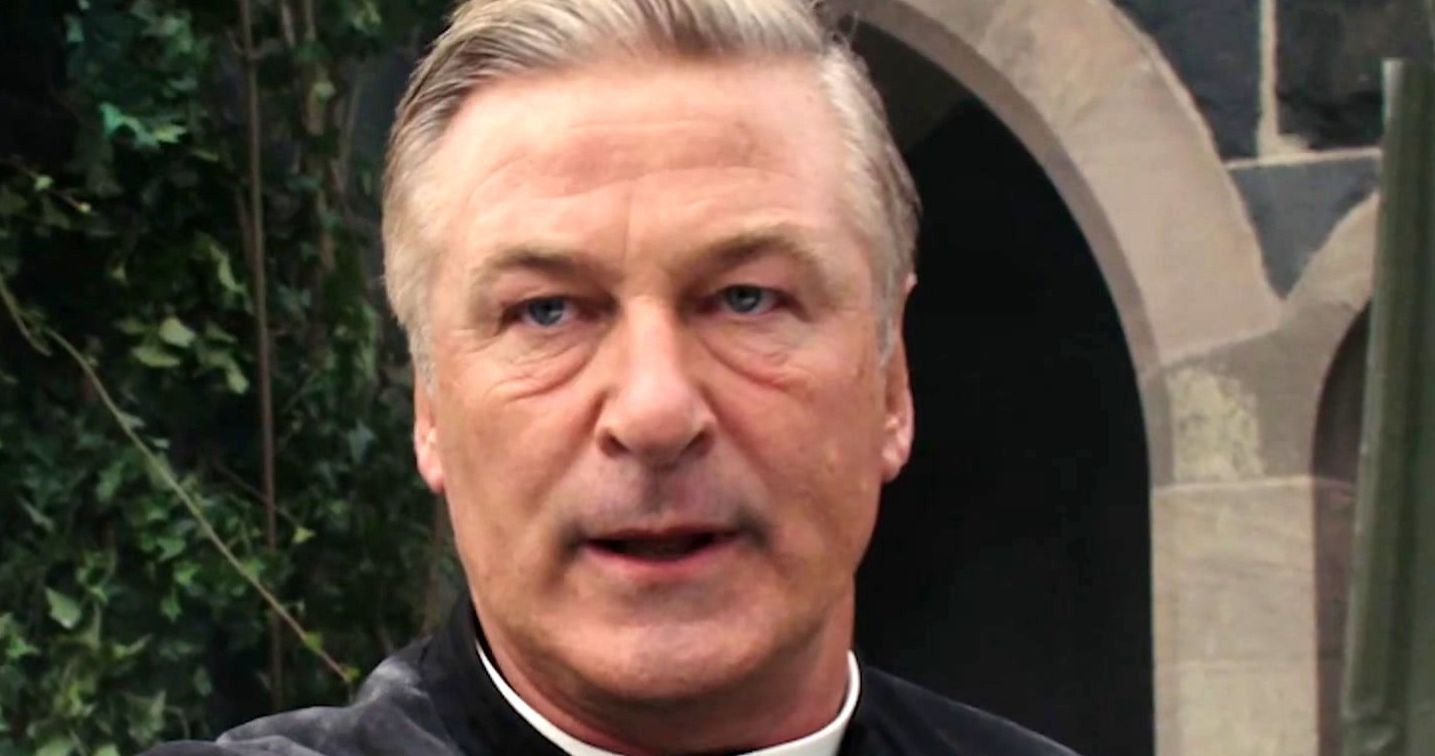 Daniel Baldwin doesn't feel that his brother is to blame for the deadly accident on the set of Rust, noting that someone else had 'loaded that gun improperly.'
Last month's deadly accident on the set of the Western movie Rust has brought about a lot of opinions from people as to who may be at fault, and Alec Baldwin in particular has faced a lot of criticism. At this time, police are investigating to hopefully determine exactly what happened on that set. What's been reported is that AD Dave Halls had given Baldwin a "cold gun," meaning it was safe to use, which then discharged a live round soon after, killing cinematographer Halyna Hutchins.
Alec Baldwin in particular has come under a lot of fire after the accident. Some critics say that even though he was told the gun was "cold," he still should have checked the rounds personally to determine that they were safe. Others have said that Baldwin may not be liable as an actor but should still be held accountable as a producer on Rust, alleging that decisions made by the filmmakers had resulted in the accident.
MOVIEWEB VIDEO OF THE DAY
In any case, Alec's brother Daniel Baldwin feels that this criticism is unjust. Daniel recently spoke about the subject in an Instagram Live interview on The Domenick Nati Show and said outright that "Alec has no blame in this at all." He argues that it's not the actor's job to monitor the firearms and that the specifics of this case, such as Halls telling Baldwin that the gun was "cold," clear him from any wrongdoing in the accident.
"Remember: The actor's an idiot. They're there to do the acting. A number of protocols that have been made known to the public and known in this case exonerate Alec of any responsibility at all… What I'm telling you is this, [Halls] made that announcement to the set. In order to make that announcement, you should have been witnessing an empty weapon handed to you or gone over, or dry-fired the weapon. I don't know what they did. That announcement alone exonerates [Alec] of wrongdoing. There was two layers of protection before Alec that both of them screwed the pooch."
Alec Baldwin has his detractors in this situation, but Daniel also feels that much of the criticism being hurled his way has more to do with his political views. Alec's impersonation of Donald Trump on Saturday Night Live is very well known, and Daniel is asserting that many of the people blaming Alec are doing so in retaliation for his beliefs.
"You know Alec's got the name, though, doesn't he? So let's go ahead and take Alec for his political views and the many, many wonderful things he's done for different charities and people and his wife, and let's see if we can't sensationalize this and go after Alec. This is what he faces because he's opinionated and he's strongheaded and he has really staunch views on certain things, and those people who don't like him will take advantage of him and persecute his wife."
Ultimately, Daniel says that "someone loaded that gun improperly," and that person or persons should be held accountable after the investigation. He also says Alec "really liked her," referring to Halyna Hutchins, and is "facing the loss of a life in an accident that he was involved in." Indeed, the tragic accident was completely avoidable and never should have happened, and it remains to be seen if the police will charge anyone criminally once more facts are uncovered. Daniel Baldwin's comments come from The Domenick Nati Show.
Lucille Ball's Daughter Was 'Devastated' Over Cate Blanchett's Being the Ricardos Exit
Lucie Arnaz lost interest in Being the Ricardos after Cate Blanchett's departure until Nicole Kidman's name entered the mix.
Read Next
About The Author

Jeremy Dick (4710 Articles Published)
Jeremy Dick is a writer/editor with years of experience at MovieWeb and Horror Geek Life. He is also the foremost expert on all things Bob Saget.