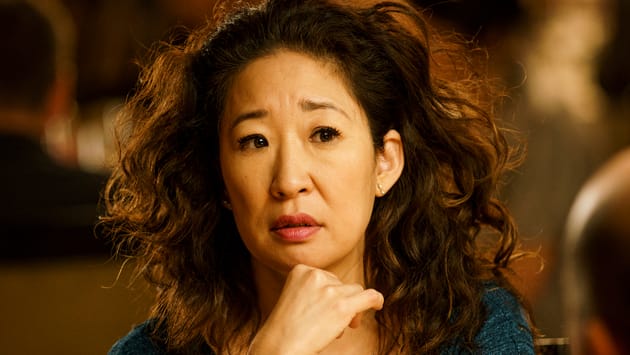 Are you still reeling from the events of A Million Little Things Season 5 Episode 1?
It was a lot, and it sounds like things will only get more interesting as the final season continues.
The premiere had plenty of twists and turns that left us in tears.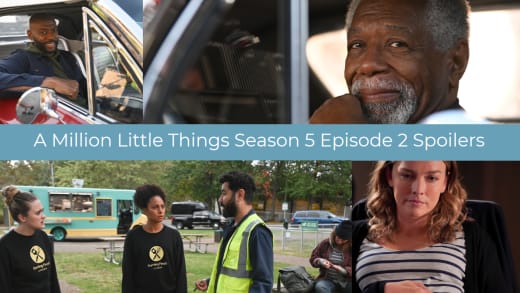 Seriously, there's no other show on TV that hits you in the feels quite like A Million Little Things.
But what's coming up on A Million Little Things Season 5 Episode 2?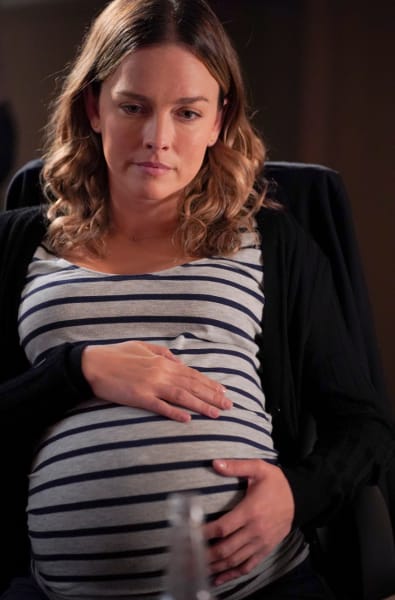 Maggie's Encounter With an Unexpected Fan
Maggie has been through it all recently, and it would be great if the series gave her a long-overdue break.
"An unexpected fan steps behind the mic at Maggie's radio show," ABC teases in the official description for the episode. 
If you watch A Million Little Things online, you know Maggie is still reeling from the news that Gary's cancer has returned.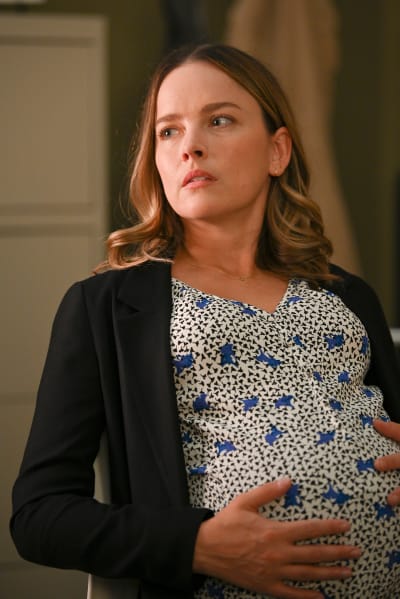 The only solace they can take is that the cancer is not advancing.
Still, having that hanging over you like a dark cloud when preparing to bring your first child into the world can't be easy.
ABC also shared a teaser for the upcoming episodes, and Maggie tells Garry that she wants a home birth.
The reason?
They've both spent so much time at hospitals.
Rome has Questions About His Father's Health
The season premiere also started a storyline involving Walter forgetting things.
As a result, his girlfriend, Florence, revealed her intention to end their relationship because her husband had dementia, and "I can't take this journey with him."
"Walter attempts to convince Rome he is more than capable of being behind the wheel" is what ABC is teasing of this storyline for the second episode of the season.
The official press shots for the episode and the promo tease that this will not go to plan.
The car goes into reverse, and it doesn't look like Rome will be able to get through to his father.
They're waiting on an MRI, and it's probably not a good idea for Walter to drive before those results come through.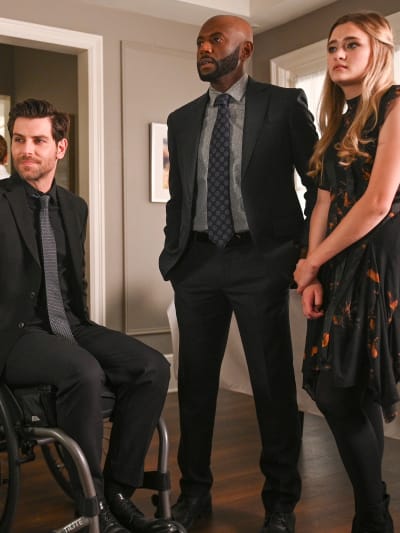 Eddie's Dating Again!
"Eddie makes moves to reenter the dating pool and gets some help from an unexpected ally," ABC teases.
Eddie's relationship with Anna ended amicably on the season premiere after she got out of prison and left town.
Unfortunately, we have no clue who will be stepping in to help Eddie through this transitional time.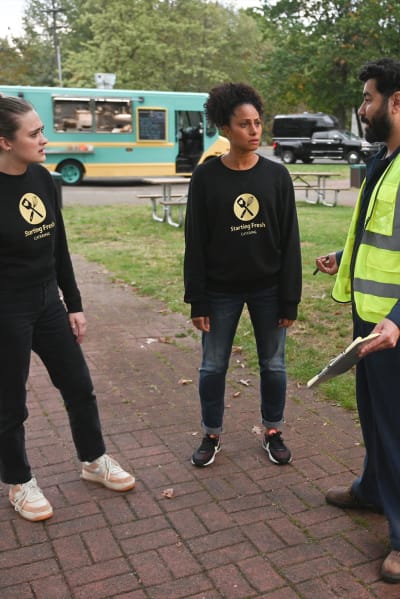 Knowing AMLT, it will be someone we least expect, but it will all make sense when the episode airs.
Drama at the Food Truck
ABC hasn't given away what happens to Regina and Sophie, but the official press photos hint at some unrest at the park.
In one of the photos, we see the pair speaking to someone who may or may not be opposed to the food truck.
That's about it!
All we can do is tune in to find out, but the teaser shows the pair talking about the future.
Now, it's time to check out the teaser trailer for the coming events.
Be warned, though, there are plenty of developments that won't be taking place for a few weeks yet, including a revelation from Katherine that might derail her relationship.
Check it out below.
What are your thoughts on the coming events?
Watch new episodes of AMLT on Wednesdays at 10 p.m. on ABC.
Paul Dailly is the Associate Editor for TV Fanatic. Follow him on Twitter.