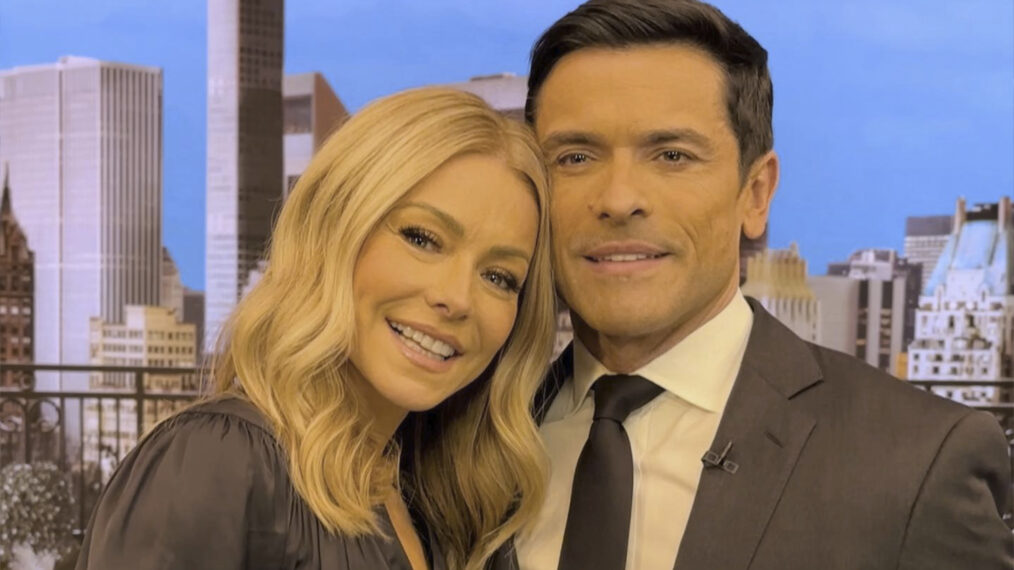 Mark Consuelos addressed rumors about his wife and co-host Kelly Ripa possibly retiring after mentioning it in a recent August interview.
"I think it's a real thing," Consuelos said speaking to ET about his wife stepping away from TV. "She's been at that for 23 years." "I don't think it's gonna be anytime soon," he added. "I know she's having a good time, I'm having a really, really good time. But at some point, yeah."
Consuelos also states, "When she does decide to walk away, no one's earned it more than her." "She's been working her butt off since she was like 12 or 13 years old, and she got into the business at 18, and so it's been a long ride," he said. "[But] she's having a blast now."
As far as what it's like to host Live with his wife, he jokingly commented, "Listen, I married way above my station. I'm the luckiest guy, I found her, and I'm like, 'I'm hanging on for dear life.' Hopefully, she feels the same way!"
He concluded, "I love the show because I know it's always going to be fun," he said. "I know that she's not going to let me fail. She has chemistry with everybody, and I feel supported — and I think she feels the same way with me next to her."
Regarding Ripa's retirement remarks, the veteran TV personality expressed her thoughts about her future in the industry during an interview with Cristina Cuomo for the wellness publication The Purist.
"I think the risk-averse quality I have is probably the reason I stayed with the same job for so long," Ripa said. "Other offers come along, but I like to stick with what I know. I am very steadfast in everything I do, and so when you have me, you have me for life.
"Having said that, I don't intend to work at this job for the rest of my life," she added. "I do talk about retirement with great interest, but right now I'm very happy, especially working with Mark."