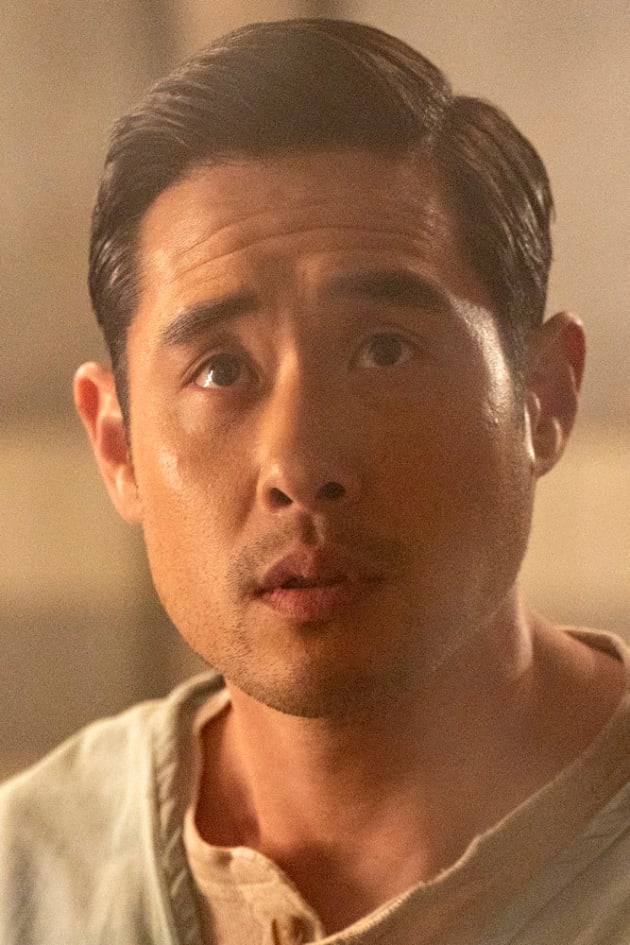 There's a market for nostalgia, and NBC's cashed in big with its newest hit, Quantum Leap.
The 2022 revival of the popular 1980s Scott Bakula-anchored time travel series came in like a quantum accelerator, throwing everything and everyone into the mix.
While maintaining some temporal continuity with the original series, the new Quantum Leap introduced viewers to the team behind the project rather than just the leaper and his guide.
What is Quantum Leap about?
The initial twelve-episode order was quickly upped to a full eighteen-episode season, and the leaps got wilder as Dr. Ben Song (Raymond Lee) slowly regained his memories of why he took his unauthorized leap in the first place.
Guided by his workmate and fiancée, Addison (Caitlin Bassett), he managed to survive each leap into various individuals facing moments of crisis that would change their lives and the future.
In turn, Addison relied on the Q.L. team — Magic (Ernie Hudson), Ian (Mason Alexander Park), and Jenn (Nanrisa Lee) — to fill in the history of each of Ben's hosts and deduce the reason for Ben leaping into their lives.
While many of the show's audience came hoping for some resolution to Scott Bakula's Dr. Sam Beckett's storyline, they soon came to appreciate the humor and action of the new adventures and the relationships between the team members.
By the end of Quantum Leap Season 1, all the questions appeared to have been answered, and the path was cleared for Ben Song to do what Sam Beckett never did — return home.
But the season ended with one of the biggest cliffhangers of the television season. As the team stands by, the quantum accelerator activates, and someone takes form in the portal… but we never see who it is.
Has Quantum Leap been renewed for Season 2?
Luckily, NBC recognized Quantum Leap's bankability early on and renewed the series for a second season during its midseason hiatus, just two months into its season.
With new episodes airing on NBC and then streaming the next day on Peacock, the network has benefited from fans who tune in on both platforms.
At the time of its renewal announcement, NBC noted that Quantum Leap was the best-ever drama launch on Peacock and the second-best new broadcast show of the season in the key 18-49 demographic.
"We're leaping into a second season thanks to the incredible work by our cast, producers, writers, and everyone who has played a role in giving this iconic NBC series a new life," said Lisa Katz, president of scripted content for NBCUniversal Television and Streaming.
When will Quantum Leap Season 2 premiere?
NBC's newest revamped fall schedule has Quantum Leap returning on Wednesday, October 4 at 9 pm, leading into new episodes of the previously-shelved Magnum P.I. Season 5B.
How many Quantum Leap Season 2 episodes will there be?
We know that Season 1 was optimistically planned for twenty-one episodes, eighteen of which were ordered by NBC. In light of the writers' and actors' strike, it would be doubtful a twenty-plus season would be possible.
However, seeing the discord on the horizon, the Quantum Leap production team chose not to take a break between seasons and began production before the strike became a reality.
Their foresight and determination mean that EIGHT episodes were shot and completed before job action shut down the studios.
Keeping in mind that Quantum Leap Season 1 Episode 8 was the midseason finale, eight episodes from October 4 take us to November 22, where many shows in a normal year would be signing off for the winter break.
This guarantees us a solid start to the season, buying the show time to get more episodes ready for a spring return as soon as fair contracts can be bargained and ratified, allowing the industry to restart.
Who will be a part of the Quantum Leap Season 2 cast?
All of the core cast members of Quantum Leap Season 1 are expected to return, seeing as everyone except Ben was left waiting for his return in the final scene of Quantum Leap Season 1 Episode 18.
Recurring faces we expect to see include Janis Calavicci (Georgina Reilly), Al's daughter and expert on all things Quantum Leap-y, and Beth Calavicci (Susan Diol), Janis's daughter and Al's widow. Diol is the sole actor reprising a role from the O.G. Quantum Leap.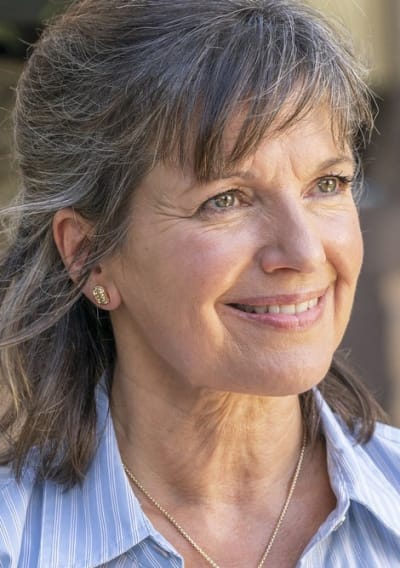 One possible character we could see again is Martinez (Walter Perez), who was (#SPOILER) shot during the finale, battling Ben as they leaped backward through the various settings Ben had lived in during the season.
However, that was a future Martinez, one who had been indoctrinated and trained to oppose and defeat Ben and his team whenever possible. The Martinez alive in 2023 is still a young, gung-ho serviceman who visits his mother when he's on leave.
We could also see Ian's ex, Rachel (Alice Kremelberg); Caitlin's father, Alexander (Brandon Routh); or even Congresswoman Adani (Farah Merani).
Characters who have been mentioned and could appear in Season 2 are Magic's daughter and Jenn's father.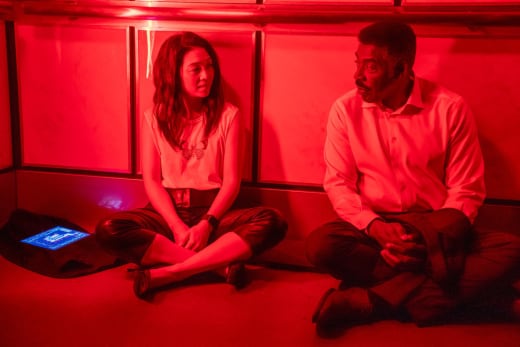 Confirmed guest stars with the potential to recur are Manifest's Melissa Roxburgh, Blindspot's Aaron Abrams and François Arnaud, and Irreverent's P.J. Byrne.
And, of course, as ever, the desperate hope that Sam Beckett will return home or, at the very least, return to the show to give closure to a generation of viewers (and Magic) continues to haunt the corners of the fandom.
What is the plot of Quantum Leap Season 2?
Well, long story short: Ben doesn't hop out of the accelerator on the premiere and race into Addison's open arms.
At SDCC 2023, NBC gave fans a sneak peek at the first eight minutes of Quantum Leap Season 2, and it shows Ben leaping into a man named Perez on a cargo plane flying over Europe in 1978.
The plane is hit by surface-to-air missiles and crashes. Surviving the crash and looking for a medical kit in the plane's flaming remains, Ben is unable to contact Addison.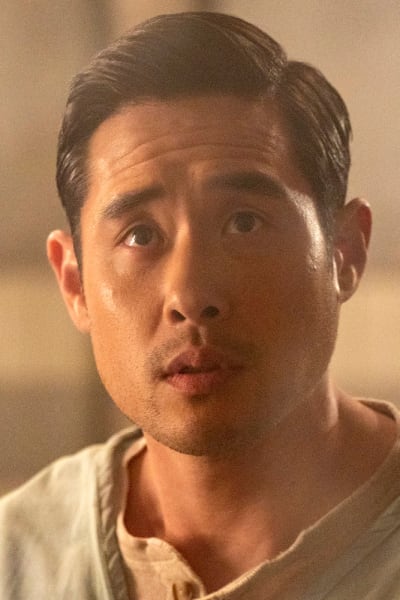 A female crewmate, seemingly the gang's leader, gets him to help her drag a crate from the wreckage before the plane explodes.
We can assume that this will begin a new series of adventures as Ben plays the era-leaping Littlest Hobo, fixing everyone's problems but his own.
The mystery of why he can't leap home remains the chief concern of the Quantum Leap team.
Our big question is, WHO does step out of the accelerator?
Over to you, Fanatics? What do you hope to see on Quantum Leap's sophomore outing?
How will they resolve the future Q.L. project working against them?
Will Janis join the team? Will Ben return in time for his wedding date?
LEAP into the comments section and float us your wildest theories!
Diana Keng is a staff writer for TV Fanatic. She is a lifelong fan of smart sci-fi and fantasy media, an upstanding citizen of the United Federation of Planets, and a supporter of AFC Richmond 'til she dies. Her guilty pleasures include female-led procedurals, old-school sitcoms, and Bluey. She teaches, knits, and dreams big. Follow her on Twitter.