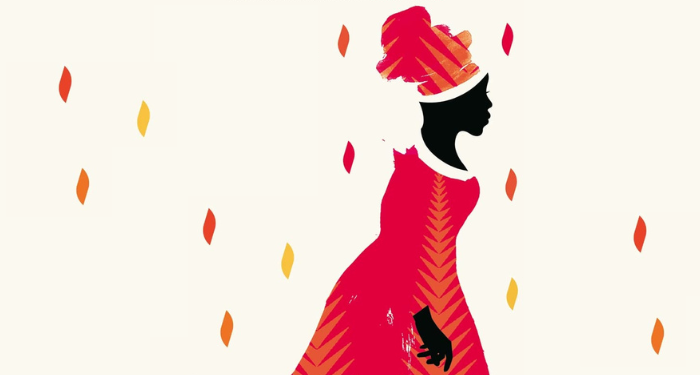 This content contains affiliate links. When you buy through these links, we may earn an affiliate commission.
Sci-Fi/Fantasy has a reputation for being escapist, yet some of the most powerful works of SFF (in my opinion) are the ones that grapple with racism. It may sound counterintuitive, but if you think about it, SFF is all about reshaping the world we live in.
In her essay on the positive outcomes of RaceFail for SFF, esteemed writer N.K. Jemisin writes, "it used to be very noticeable that I could at least broach the subject of race in every other aspect of my life … but not in SFF." She goes on to articulate the ways portrayals of racism in the literature or discussions of it in public forums were suppressed and dismissed as unnecessary by other (mostly white) SFF writers.
There are many reasons this is problematic and disappointing, but the worst irony lies in the fact of SFF's incredible ability to imagine new realities for humanity. As Walidah Imarisha writes in the introduction to Octavia's Brood: Science Fiction Stories from Social Justice Movements,
"Whenever we try to envision a world without war, without violence, without prisons, without capitalism, we are engaging in speculative fiction. All organizing is science fiction. Organizers and activists dedicate their lives to creating and envisioning another world, or many other worlds —  so what better venue for organizers to explore their work than through writing original science fiction stories?"
It's in the world building, y'all. SFF authors have to imagine entire universes, creating not only characters but whole societies and cultures, too. Sure, they could skip right past racism and present readers with an entirely non-racist world…but that's flat-out avoiding the issue. After all, pretending a problem isn't a problem doesn't make it go away.
Swords & Spaceships Newsletter
Sign up to Swords & Spaceships to receive news and recommendations from the world of science fiction and fantasy.
Thank you for signing up! Keep an eye on your inbox.
By signing up you agree to our terms of use
To return to Jemisin's essay, she concludes it by welcoming "the next *Fail. I know, I know, it's painful — but so was the old system, and it's going to take a lot of work to fix that." In the spirit of breaking what needs breaking and building what needs building, this list showcases eight SFF series that are captivating, well-written, amazing works of literature that also deal with racism.
Octavia Butler's classic series, originally published in the 1990s, consists of Parable of the Sower and Parable of the Talents. Eerily (for contemporary readers), it begins in what was once the near-future for Butler but is now our present moment. It's a dystopian work where the double whammy of global climate disaster and economic crisis results in the destruction of the small community protagonist Lauren grew up in. When the duology begins, Lauren is 15 years old and living with a condition called "hyperemphathy" (yup, empathy as disability — sooo many metaphors there). When her family and their community is torn asunder, Lauren demonstrates her survival and her innate and powerful leadership skills. The journey she takes is one that will have you thinking about race, class, ability, and (perhaps most importantly of all) empathy. While racism isn't the primary focus of this duology, it's a consistent part of the background and has important implications for the very real moment we're living through right now.
Alright, so I'm not entirely certain I should be calling this one a series. After all, Will Do Magic for Small Change was published five years after Redwood and Wildfire and nobody seems to be talking about the two books as a set. However, where Redwood and Wildfire follows Redwood, a Black American woman, and Aidan, her male Seminole Irish performing partner, as they perform their way from Georgia to Chicago, Will Do Magic for Small Change catches up with their granddaughter Cinnamon Jones. She's no performer, but she's a fascinating character in a book that dives head first into violence, racism, gender, sexuality, and more. Will Do Magic is one of the most refreshing, original reads I've encountered in a while, not in the least because of the transatlantic links Hairston forges between Cinnamon's life in Pittsburgh and the history of an alien called the Wanderer who appeared in West Africa in the late 1800s.
The Marrow Thieves and Hunting By Stars comprise Cherie Dimaline's spellbinding YA series (although I hope there are are more books to come). The premise is disturbing and memorable: humankind has lost the ability to dream, with the exception of Indigenous people. The result: the Recruiters hunt Indigenous people, imprison them, and harvest their bone marrow (hence the title)…among other things. Frenchie, the young Métis protagonist, is navigating life in this dystopian landscape, wherein North America has also been ravaged by climate change. As the series unfolds, the connections between Dimaline's SFF world and histories of settler colonial violence are undeniable.
There's no way to do N.K. Jemisin's multiple award–winning trilogy justice in a blurb, I'm just gonna warn you. This series was inspired by the Black Lives Matter movement as well as reservation/boarding school histories of Indigenous peoples in Australia and elsewhere. In an interview with WIRED Magazine, Jemisin said the series "is, in a lot of ways, my processing the systemic racism that I live with, and see, and am trying to come to terms with." That interest in power and systems of oppression is evident throughout the series, in which orogenes (those with the power to help control the geological instability plaguing future-Earth) are removed to a "school" called the Fulcrum where they are trained to use their powers to serve the government. Jemisin's exploration of the intricacies of how oppression operates is one that has stuck with me far more vividly than many texts that don't engage with SFF to explore power, racism, and oppression. And there's a reason this series got so much critical acclaim — it's ridiculously well written, richly conceived, and powerfully dynamic.
Don't let the name fool you: Marie Lu's Legend Trilogy is a four-book YA series. The first three books were published between 2011 and 2013, but in 2019 she published Rebel to bring the series up to date with political happenings. The series most obviously deals with class in its dystopian U.S. setting, but there's a lot in there that touches on race, too (even if some of it is pretty subtle). Legend introduces readers to wealthy soon-to-be soldier June and slum-dwelling criminal (if you consider a Robin Hood figure "criminal") Day, young teens from different walks of life in the Republic. As you might imagine, their storylines collide and there's danger, desperation, romantic tension, and adventure. Prodigy and Champion follow the pair of teens as they navigate dangerous politics, bodily harm, and threats to their (remaining) family. Good thing Lu penned Rebel, because the original trilogy didn't offer much by way of a conclusion. It shifts the narrative to Day's younger brother, Eden, years in the future. Interestingly, the fourth book is set in Antarctica despite being inspired by the 2016 presidential elections and exploring "the systematic oppression of the lowest classes, who are unable to raise their status because of the lack of resources available to them."
This YA urban fantasy series opens with Sierra planning the mural she wants to pain on a building near her home in Brooklyn. Unfortunately for her, shadowshapers (all manner of undead creatures and ghosts) descend upon the city and Sierra has to use her art to combat them. She ends up playing an important leading role in her Nuyorican community, and the subsequent books get more explicitly into the dangers Black and Brown youth face in the contemporary world. As a bonus, if you like this trilogy then you'll be happy to know there are two additional novellas that follow characters in the same story world: Ghost Girl in the Corner and Dead Light March.
Fair warning: if you pick up The Grace of Kings (book one of Liu's four-book Dandelion Dynasty), you're in it for the long haul since the series weighs in at something in the realm of 3,600 pages. I'll say this, though: it's 100% worth it. The books each have their own distinct perspective (sometimes presenting narratives that directly contradict or challenge those from previous books), which makes sense when you consider Liu's concept of a "silkpunk aesthetic" involved developing a "narrative structure built with elements adopted from both the Western and Chinese literary traditions." Additionally, it demanded a lot of thought around what the world might look like "and what sort of Orientalizing pitfalls had to be avoided to thwart the expectations of the dominant Western interpretive framework." In other words, Liu sought to develop an aesthetic for his saga that would challenge racism in literary aesthetics and readerly expectations alike. The result is incredible.
I had to list No Gods, No Monsters even though it's the first book of a projected series and none of the others have been published at the time of this article. It's just such a timely book. It takes a good, long look at racist violence. It kicks off with Laina struggling with grief over her brother's death at the hands of a police officer. When a mysterious stranger provides her with footage of the shooting — footage that also reveals her brother's ability to shapeshift — she puts it online. Things spiral from there, as you might imagine. But the resultant story is a powerful one that touches on racism and its many ripple effects (plus, you know, real monsters and secret societies and stuff).
Haven't Had Enough?
Luckily for you, there is an abundance of incredible SFF out there for you to explore. There are some amazing recs for readers who loved Jordan Peele's film Nope. Or if you're looking for queer-centric SFF, this list of queer space adventures is super fun. If all else fails, here's a comprehensive list of the best SFF of 2022 on which you're sure to find something to suit your fancy!