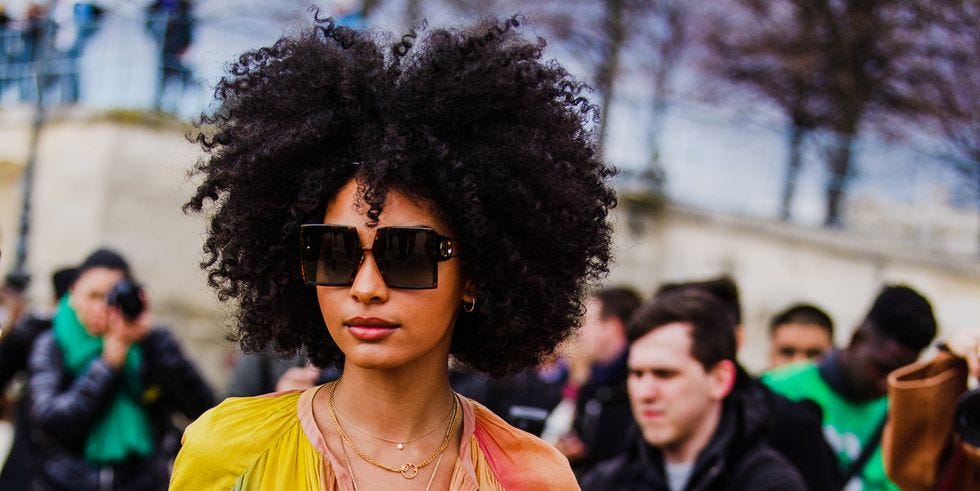 What do curl creams do?
"A curl cream helps with creating definition and hold without leaving the hair crunchy, creating defined, bouncy, shiny curls," says Prado. "Curls are prone to dryness, so every step of your regimen is a chance to add needed moisture from the shower to your styling routine," adds Cantrell. "That's why an extra boost of intense hydration in the form of a curl cream is so essential. Curl creams wrap each strand with moisture, creating a soft, naturally defined curl. Plus, a great curl cream works to restore curls' internal weight, encouraging optimal formation and a more uniform curl pattern."
Can all curly textures benefit from using a curl cream?
"100%," says Cantrell. "For example, thicker curls can benefit from using it to elongate and moisturize the curls. For finer curls, curl creams can add definition and volume." Prado adds, "All textures can benefit from a curl cream as curl creams tend to be very hydrating and moisturizing."
What ingredients do you recommend in a curl cream?
"Look for nourishing ingredients that moisturize the hair like hyaluronic acid, shea butter, and extracts such as sunflower seed and chia seed," says Cantrell. For Prado, she recommends aloe vera, coconut oil, and shea butter in curl creams.