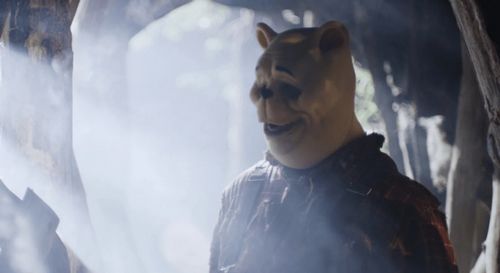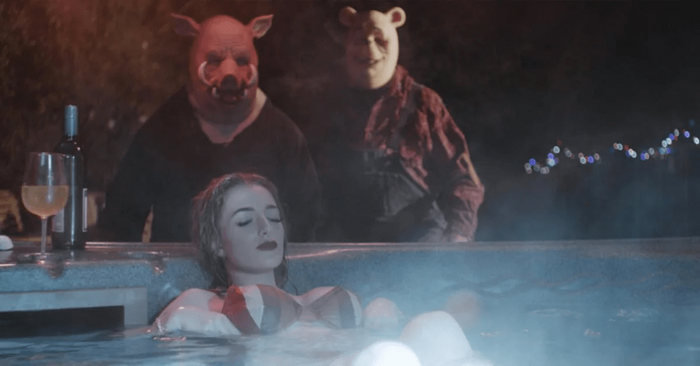 La próxima película de terror Winnie the Pooh: Sangre y Miel es una prueba de que el mundo está pasando por el mejor momento de su historia.
La próxima película de terror que, por supuesto no está relacionada con Disney de ninguna manera, convierte al antropomórfico oso de peluche amarillo en un monstruoso asesino. ¿Cómo se permite esto? Bueno, la historia clásica pasó a ser de dominio público a principios de este año, lo que significa que todo el mundo es libre de hacer lo que quiera con este personaje Pooh, como una película de terror.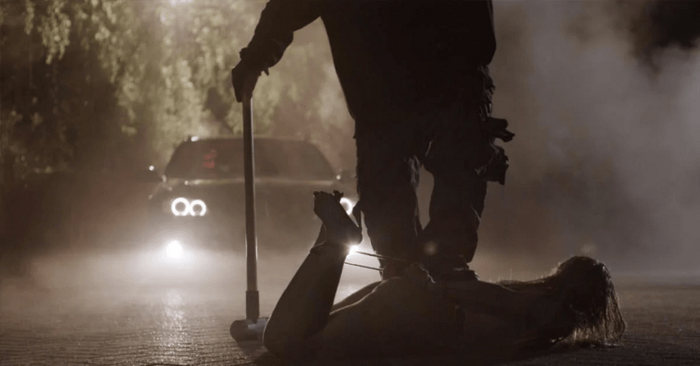 Rhys Frake-Waterfield ha dirigido Winnie the Pooh: Blood and Honey (Sangre y Miel), que comparte varias imágenes de una visión oscura y retorcida del personaje.
No hay detalles de la trama en este momento, pero parece que la película se centra en un asesino que lleva una máscara de Winnie the Pooh. O quizás sea en realidad un híbrido de hombre y oso, no lo sabemos, pero lo más probable es que sea una máscara.
La página de IMDb de la próxima película sólo señala que se trata de un "recuento de terror de la famosa leyenda de Winnie the Pooh".
Amber Doig-Thorne, Maria Taylor y Danielle Scott protagonizan esta película, de la que no sabemos cuándo se va a estrenar. La estaremos siguiendo.
COMPARTE ESTE ARTICULO! – MIRA ABAJO LOS COMENTARIOS.
ADVERTENCIAS Y REGLAS antes de comentar en BLOGHORROR
• Comentar con respeto y de manera constructiva.
• No se permiten links de otros sitios o referencias a sitios de descarga. 
• Tratar de hablar de la pelicula en cuestión, salvo ocasiones especiales. Nada de interminables debates políticos, religiosos, de genero o sexualidad *
• Imágenes están permitidas, pero siempre con moderación y que no sean demasiado grandes.
• Los comentarios de usuarios nuevos siempre son moderados antes de publicarse.
• Por ultimo, las reseñas y criticas en BLOGHORROR pueden contener humor negro-ácido, que de ninguna forma debe ser tomado en serio! y que tienen como fin el puro entretenimiento satírico.
• Disfrute su estadía 😉
Continue Reading