Captain Glenn Shephard is back on board for Season 3 of Bravo's Below Deck Sailing Yacht. He once again leads the charter team of Parsifal III as it ventures through the waters of Menorca, Spain. Joining him are familiar faces chief stew Daisy Kelliher, chief engineer Colin MacRae and first mate Gary King.
They'll welcome new blood in chef Marcos Spaziani, second stew Gabriela Barragan, third stew Ashley Marti and deckhands Kelsie Goglia and Tom Pearson. Between the hookups and workplace drama, injuries and unpredictable weather conditions, Shepherd certainly has his hands full.
Here, the good captain navigates us through it all.
Do you feel at times you are more camp counselor than captain?
Glenn Shephard: They are so full of life. They are good people. That's the most important thing. They push the envelope but know the limits. This industry is the epitome of working hard play hard. Playing hard is almost like a catharsis. It's a way to face the next day of hard work. There is a balance there. I don't try to come down on them too hard. I let them enjoy themselves at the right moments, as long as they are ready to perform when the call comes.
If you are too strict with people, you will kill their initiative, enthusiasm. They are adults. We're all living on the same boat, and here the boss is still there. You have to walk a fine line to not be too overbearing when it's on their time. As long as they are being respectful of the boat and each other, I cut them a little bit of slack.
What's the dynamic like this season?
I got really lucky last season because I had a complete change of crew. I had eight new people. I didn't know anyone. That's a hard situation to be in, but I got really lucky because they are such great people. Now I have the core of those great people. They set a tone and vibe for the boat. They understand me better. They are trying to recreate a great vibe. It's so important for morale that people feel good about the job and feel comfortable. Having the core crew makes me feel a lot better.
In many ways, the weather can be a cast member in itself.
Weather is always a challenge. We are also looking for places we can take guests that are protective waters. You can't always find that. Sometimes you do have to deal with bad weather, usually for a couple of days. The local weather conditions really are a part of the show, but I think we do a really good job accommodating the weather…You'll get an area of disturbed weather that passes through.
Sometimes there is a lot of extra wind. I've seen squalls up to hurricane strength. They may only last half an hour, but they are very challenging. You have to be aware and ready for them. We always have somebody who is meant to be watching to make sure the boat is secure, especially if we are going to get rest for the evening. If that happens, it can be challenging and risky. It's a very tense situation.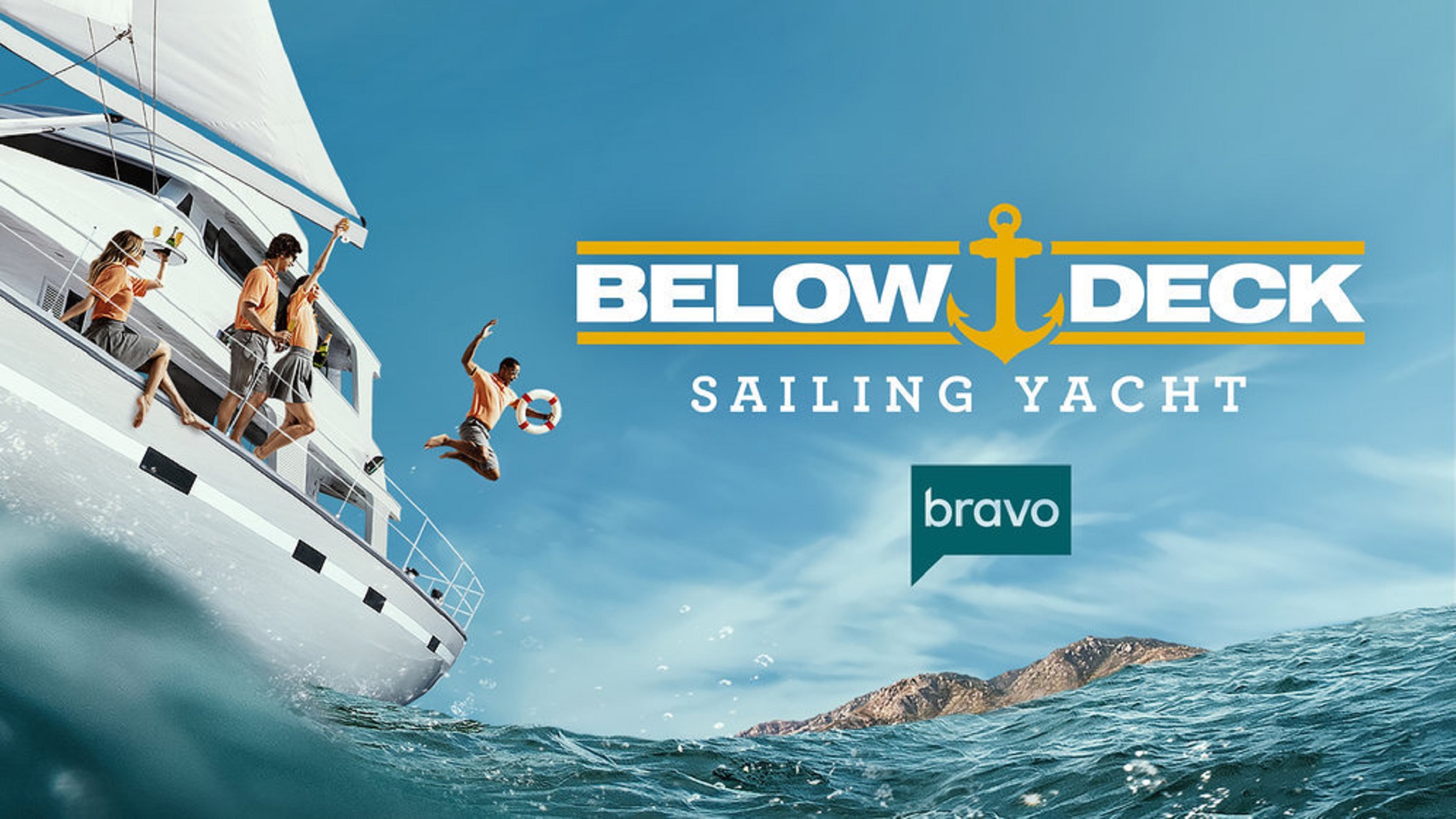 Bravo Media
What have you learned about yourself from this experience?
I will say, "Every day is a school day as you should always be learning." I've been doing this so long, I think I'll just keep going the way I'm going. You're going to encounter issues and problems. I consider myself someone who is result- and solution-oriented. I try to keep that mindset. You have to be willing to adapt and move forward. Everything is a learning experience. A lot of what I do is work with personalities and try to get the best out of them.
How do you compare last season to this one when it comes to COVID?
If anything, it's a little less hectic. We're used to it and following all the protocols to make sure we are keeping ourselves and guests safe and trying to stay in a mode to keep the charters going. We don't want a positive test and have to shut everything down. We learned a lot in Season 2 in the middle of this thing. As this has progressed, a lot of people really want to try as much as possible to get back to their normal lives. There is a definite demand for people to get back to holidays and traveling. The good thing about superyachts is you're able to take a holiday but still isolate yourself from the general public.
Do you still have a dream destination you would like to take a charter?
Mine would be Tahiti, for sure. I've never actually been. I've lived in Hawaii for a while. I did some sailing and racing in Hawaii…There is talk from the family that owns Parsifal III that we may go out to the Pacific in the next couple of years. I'm looking forward to that. Thailand would be amazing. Of course Galapagos..that side of the planet. I hope that happens.
When you are noticed in public, what are some of the most common questions you get from fans?
A lot of them want to talk about Gary, of course. I tell them Gary is still on board. Gary and I are year-round on the boat. A lot of them want to talk about when we hit the dock in Croatia. I don't like talking about it too much. They just want to say hi, and that they love the show and the crazy antics of the crew and the beautiful places we go.
Below Deck Sailing Yacht, Season Premiere, February 21, 8/7c, Bravo